COACHING FEMALE SEXUALITY
In addition to her regular coaching practice, Denise offers this specialised coaching programme on Woman's Sexuality.
What coaching options are available?
There are no short cuts to awakening and reclaiming our sexuality as woman. Sustainable transformation is the result of continuous exploration and reflection.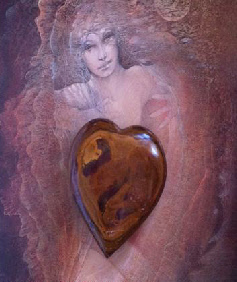 Although, one or two coaching sessions can offer enough clarity for a client to take the desired 'next step', I do encourage my clients to commit to more sessions.
This allows time and opportunity to delve deeper into the topic and to enable clients to identify and own their talents, skills and competencies and to access and utilize their creative powers, as well as to bring about the desired transformation and change in their lives
Clients can choose from the following:
Shorter term individual coaching from 1 to 3 sessions

Longer, structured coaching programmes for individual clients or groups, i.e. 6 or 10 sessions
In coaching female sexuality and its powerful connection with the chakras, I draw extensively on the work of my teacher in this regard, Dr Shakti Malan. I have worked with her for over 5 years. What began at first as an exploration and healing of my relationship with my own sexuality, has culminated in my training as a facilitator in the sexual awakening of women.