COACHING FEMALE SEXUALITY
In addition to her regular coaching practice, Denise offers this specialised coaching programme on Woman's Sexuality.
Female Sexuality:
Taking my cue from the ancient tantric tradition where sexuality is viewed as being sacred, I subscribe to the belief that female sexuality is a powerful gateway to spiritual awakening. The feminine principle can be viewed as the principle of birth, transformation and rebirth— the nurturing influence. It is considered to be wisdom - our deep inner knowing and as a subtle energy which flows in the essence of our spiritual identity (G Naraine). I support the view that the feminine essence lies in our natural ability to be open and receptive, to live our radiance and trust in life (S Malan).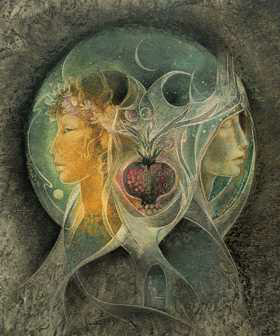 Inner feminine and inner masculine:
The feminine leads through her receptivity and openness to the unknown. The masculine follows where the feminine directs and gives structure to what she wants to express— to bring to form. Where she is the principle of feeling and wisdom, he is the principle of skilful action and also of stillness and structure. When a woman finds her real femininity, she is able to understand the masculine as a deep part of herself.
Coaching:
My focus is on Personal Development and Life Coaching where I facilitate a client's journey from her/his current way of being to her /his desired way of being.
Coaching female sexuality would therefore focus on an intention which a woman has set regarding a new and desired way of being with her own sexuality.